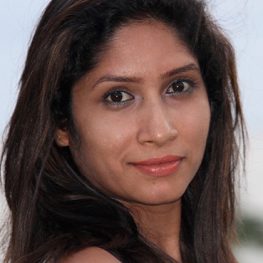 Dr. M. A. Nishadi Rathnawalee
Senior Lecturer
Qualifications: Ph.D

Profile:
On faculty since 2008 at the University of the Visual and Performing Arts, I am currently a senior lecturer in contemporary Sri Lankan dance within the Department of Kandyan Dance.
A leading soloist and dancer-choreographer of the Prof. Mudiyanse Dissanayake Arts Foundation since 1998, I have toured and performed in Sri Lankan Dance across the globe.
As a choreographer for the North Central Provincial Dance Troupe and the National Youth Corps I worked closely with gifted young dancers.
Grounded as a performer and collaborator with foreign dancers and choreographers such as Matthias Gehrt, Un Yamada, Noela Rose and Muriel Pierrot, I have shared such diverse experiences that have widened my horizons, in youth community settings.
I have also acted in telenovelas and stage plays alongside veteran thespians including Ms.Anoma Rajakaruna, Dr.Jayalath Manorathna, Mr.Lalith Rathnayake, Dr.Ashoka De Silva, Mr.Sarath Dharmasiri, Mr.Nihal Jayawardhana and Mr.Nimal Jayaweera.
One of my pivotal research topics explored foreign influences on Sri Lankan performing arts from the past to the present. I hold a Master of Arts from the University of Sri Jayawardenepura and a Ph.D. from the University of the Visual and Performing Arts. My current research focuses on intangible cultural elements of Sri Lanka.
Another key research interest is how dance can contribute to the development of the personality of young people for whom opportunities to pursue higher education is scarce. I retain a keen interest in developing people at all levels and finding new solutions to persisting problems including my aching knees!
I am passionate about understanding our University students' varied backgrounds, aspirations and ambitions, and working with them to ensure they are equipped to face their futures with confidence.
My approach emerges from and responds to the student-artiste, who remains at the heart of my research, my practice and my pedagogy.
Research Interests:
Sri Lanken intangible culture , Contemporary dance, Health and awareness
Publications:
"Nirmana Prathibhawa saha Nirmanakaranaya" Journal of "Samajja Sanhitha" Vol.5 Department of Dance, Institute of Aesthetic Studies, University of Kelaniya, Sri Lanka. 2004.
 "Nirmanaya saha Rasawindanaya, Professor Tissa Kariyawasam felicitation 2006.
"Jana nataka Sahithya" Journal of "Samajja Sanhitha" Vol.6 Department of Dance, Institute of Aesthetic Studies, University of Kelaniya, Sri Lanka. 2007.
 Translation to the Sinhala "Natural Textile Dyes in Sri Lanka and South Asia" and "Raigarh Darbar VS – A – Vis Raigarh Gharana" Samajja Sanhita, Vol 06. University of the Visual & Performing Arts – Journal 2009
"Professor mudiyanse Dissanayake felicitation" Vol 2009 – Published by S. Godage.
"Nuwara kalaviya Mangala Sirith" Journal of "Saundaraya Kala Wimarshana" Vol – 04 – 2010.
"Pahatarata yaktovilhe Prasangika lakshana" Journal of "Saundaraya Kala Wimarshana" Vol – 06– 2014.
 " Shri Lankeya Prasangika Kalawa ( 1870-19110) ( In print –S Godage) 2020
" Shantikarma Sahityayae Budda Agamika Muhunuwara" ( In print-S Godage ) 2020″
Google Scholar   |  ResearchGate