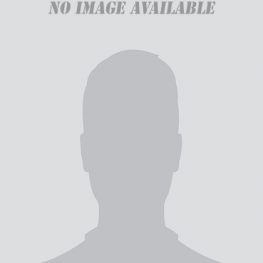 Mr. K. P. R. Chamila Sangeeth
Instructor Grade II
Qualifications: BFA , National Music & Dance Final Exam.

Profile:
My name is Kathriachchi Pinnawalage Raveen Chamila Sangeeth and I was born on 12th April in 1978. My first music teacher was my beloved father, late Mr. K.P. Gunasena who was a senior lecture of the university of the visual & performing arts. I found my second music teachers in my school Siri Piyarathana Central College , Pādukka. They are late veteran singer Mr. Piyasiri Wijerathne and Mrs. Pragnā Māthara Ārachchi. I passed the A/L exam in 1996. My drama and theatre teacher was prof. Mangala Senānāyake. I do a main carractor of his stage drama "Magul Kēma" Then I did my first job in the State Music nsemble. I worked there as a vocalist & instrumentalist. I worked 11years in the State Music Ensemble and in 2011 I joined to the university of visual & performing arts as a music instructor in the Indian & Asian dance department. There I got a chance to compose music with prof. Kolitha Bhānu Disānāyake to "Thun Biya" ballet drama of prof. Āriyarathna Kaluārachchi.As well as I always give my support to the musical occasions in the university.
Research Interests:
Music Composing. (Melody & Music Arrangements), Acting.
Awards:
Youth Awards Contest – winning two all island 1st places in the same year for both, (a). Youth Music Composer. (b). Folk Singer – Solo.
School classical music vocal & instrumental contest winner of the all island 1st place in 1994.
Youth Awards Contest – winner of the two all island 1st places in 1998 for both
(a). Youth Music Composer.
(b). Folk Singer – Solo.
Thurunu Shakthi Sawundarya Chārikāwa"" singing contest – winner of the 1st place from Colombo district which held by the National Youth Council with the help of S.L.R.C. 4. I have passed the ""National Music & Dance Examination – final exam in vocal & instrumental.
Sri Lanka Broadcasting Cooperation selected me as a 'B' grade singer in light music. 6. I have worked as a music artist in the State Music Ensemble from 1999 to 2011. There, I got the privilege to travel to 6 countries as a music artist for represent Sri Lanka.
(a). In 2002 China. – ""Silk Road Music Festival.
(b). In 2002 Thailand. – Musical Concert.
(c). In 2003 South Korea. – ""Jeonju Sori"" Festival.
(d). In 2005 Pakistan. – ""World  Performing Arts Festival"".
(e). In 2009 Maldives. – International music festival.
(f). In 2009 Jordan. – International music festival.
In 2009 I got a chance to travel to New Zealand with my three
friends. I should grateful to my friend veteran jazz drummer Sumuditha Suraweera regarding accompany us to New Zealand. We formed a music band called "" Serandib Sextet"" with two kiwis there and performed in few main cities in New Zealand.
I participated for ""18th Global Female Folk Dance Competition with 'Thuuryaa' female drum orchestra at Lovely Professional University, Panjab, India. As a team we won two 1st places from all countries which participated this occasion.
We won the 1st places on,
(a). Best Music Composition.
(b). Best Dancing Performance."
Other Links :
Google Scholar   |  ResearchGate