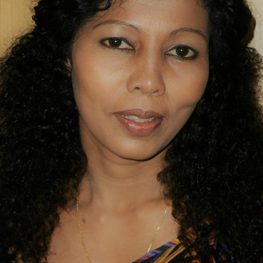 Mrs. L. A. Samanlatha Pushpakumari
Instructor Grade II
Qualifications: Undergraduate (PHD), Mphil (Acting) – (Kelaniya), BPA (Special) – (UVPA), P. G. Dip. In Archeology (Kelaniya), Diploma in Art of Mime, Certificate in Research Methodology (Colombo).

Profile:
My name is Samanlatha Pushpakumari and I am a Instructor for Undergraduate Scholar's Studies at University of the Visual & Performing Arts. I am an accomplished researcher and Instructor, and I enjoy using my skills to contribute to the exciting Academic advances that happen every day at UVPA. I graduated from the University of the Visual & Performing Arts in 2007 with a Bachelor's Degree in Drama & Theater (Acting). While in University, I earned the University Award for my exemplary academic performance.
I took an entry-level position at UVPA after graduation and was promoted to my current position in 2017. I am obsessed with all things Academic Related and I spend my free time doing researches.
Research Interests:
Acting, Directing, Miming, Archeology, philosophy, Anthropology and Research.
Awards:
Scholarship received with the first place for achieving the highest marks on main subject of drama and acting (UVPA).
Best actress – 1999 (UJP), Low country dram player – 1998 (NYSC), Low country Dancer – 1998 (NYSC).
Other Links :
Google Scholar   |  ResearchGate