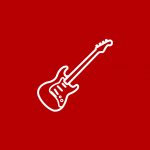 Department of Western Music
The Western Music Department offers the Bachelor of Performing Arts degree in Western Music with specializations in Piano, Voice, Violin, Viola, Cello, Classical Guitar, Percussion, Flute, Clarinet, Saxophone, and other instruments. The Western Music degree at UVPA is the only of its kind offered with a high-quality comprehensive program designed for undergrads to acquire a holistic education in Music. The degree is designed towards coaching musicians to enter the music industry as performers, collaborators, educationists, composers, and music entrepreneurs, and such. The University Western Orchestra and the University choir are engaged in a range of performance activities throughout the academic year in addition to chamber ensembles such as the classical guitar groups, Piano Ensemble Groups, Saxophone groups, and other groups.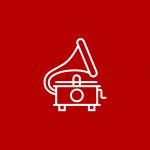 Department of  Ethnomusicology
After the Institute of Aesthetic studies upgraded to a full pledged independent university, the Department of Music which was in operation under the IAS became The Faculty of Music consisting of six departments. One of those departments was the Department of Ethnomusicology which was intended to involve with the discipline called Ethnomusicology. This discipline seems to gain recognition rapidly among scholars and universities throughout the world.