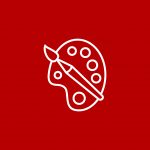 Department of Painting
The Department of Painting practices the student for the language of Drawing and Painting through rigorous studio-based education, so that will be a solid foundation to become a practicing painter. This comprehensive program equips the student with a high level of skills in the academic aspect of painting, and the modern and contemporary approaches to the field. The Department is also dedicated to exploring Sri Lankan Traditional Painting through rigorous studio practice and field studies. Combining all these studio-based education with research components that address the critical thinking, conceptual ideas, theoretical and contextual investigation of practice, the Department amplifies its contribution to the students, faculty, and the public. Through our public programs such as exhibitions and art talks, the Department shares art and culture with a wider audience. The Department also has networked with the Korea National University of Art in South Korea and SOJO University in Kumamoto in Japan. Our academic staff is the forefront figures in the country on Drawing and Painting major. They have profound profiles as practicing artists within the institute, the country, and the region as well. These extraordinary academics are qualified with post-graduates practice and research from the countries of India, the USA, China, and Sri Lanka. With all these, the Department facilitates our student to become a graduate who will be a forefront figure in the fields of visual arts and culture.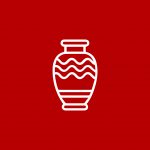 Department of Ceramics
Ceramic is an applied art form. Earth, water and fire are the basic elements of this craft that has been part of man's life since earliest times. The term ceramics covers pottery and anything made from clay which has been hardened by firing.Ceramic artifacts remain as a continuous record of development of history of mankind. The museums of today are full of ceramic objects showing our rich profusion of styles and techniques.Ceramic has form, colour, texture and often has direct function so that we may cook in it, eat and drink from it. It demands a response from our senses as well as our minds; we can touch it, pick it up and feel it in our hands.
The emphasis will be on diverse concepts of ceramic modeling, casting and other building techniques. The students are trained to be conversant in international trends and cultural and historical developments in the field. They are further encouraged to experiment with new materials and methods developed by modern industry and technology. This course focuses to produce creative ceramic designers for industry, studio potters as well as ceramic sculptors.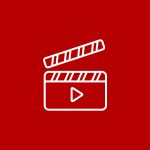 Department of Multimedia Arts
Department perspective encourages the student to study the modern technological world with a sense of its aesthetic values. Through this four-year program, students learn how to utilize technology to create digital media arts using their independent creative concepts. The Multimedia Department uses state-of-the-art computers and software programs enabling the students to create digital illustrations, which can be turned into cartoons, animated images, 3D models, special effects, video productions and web development and design.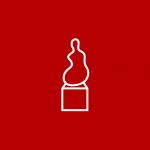 Department of  Sculpture
Each year ten students are enrolled in the Department of Sculpture for the special degree and the courses are designed with an emphasis on teaching sculptural processes carving, modelling, or assembly while exposing students to international trends in the subject field.
This department has produced many talented sculptors including Tissa Ranasinghe. Most of the needs in the field of sculpture are fulfilled by the graduates from this department.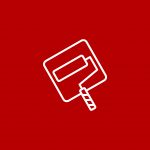 Department of  Printmaking
Printmaking department establish was year 2004 in faculty of visual art university of visual and performing art and its first HOD professor Susiripala Malimboda his concept on started printmaking subject stream and it was teach basic printmaking methods and fine art. then step by step developing as a technology cultures in department syllabus future we adapted various concept and creative products and then more creation will applying industries requires also.as per department vision and mission of how to update with future technologies and tradition.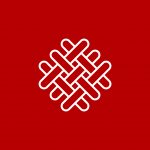 Department of Textile & Wearable Arts
This program offers undergraduates with sufficient technical knowledge, skills and attitudes required to shoulder a comprehensive development drive to apply textile and wearable art design while focusing on industry orientation. The theoretical, practical and visual knowledge benefits students to develop their skills and knowledge. When completed the course, students will be competent in designing innovative products with technical and aesthetic qualities in relevant field.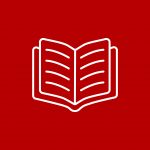 Department of History & Art Theory
Department of History & Art Theory offers a concentrated study on visual arts from the pre-historic era to present day in a multicultural and interdisciplinary context. The Department teaches both specialized and wide-ranging course units that enable students to be engaged in scholarly research, curatorial work, creative practices, and other contributions to national and international dialogues concerning the theories and histories of art and culture. This programme opens a space for the students to be Art Historians, Art Critics, Art Journalists, Art Theorists, Project Coordinators, Curators, Art Teachers, Researchers, or to practice as artists.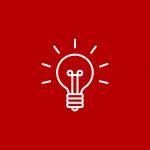 Department of Visual Communication Design
Traditionally, visual art forms have been used for pictorial clarification and communication from the earliest times. At present, our society is significantly structured by the flow of information through a wide range of communication systems. Consequently, graphic design has become an integral part of communication industry providing its visual requirements.
This four year special degree programme of the Department of Visual Communication Design is structured to provide undergraduates the necessary skills for creating visual concepts and functional graphic production programmes for industry. Related disciplines are integrated within the curriculum. Emphasis is laid on traditional and modern design trends in advertising of printing and electronic media.